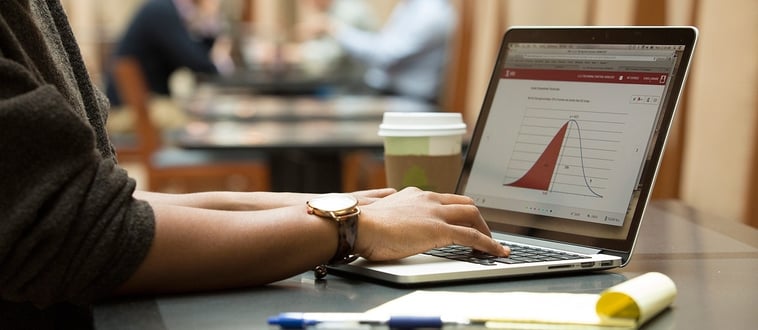 If you're ready to move your career forward, we have a program for you.
HBX brings online business education to life through the use of our proven case study method and our innovative, student-centered platform. Our programs are designed to give you the fluency, skills, and confidence needed to fully participate and succeed in the world of business. Whether that means a seat in the boardroom or the skills to excel in an MBA program - HBX gives you the tools you need to belong wherever you aspire to be. Explore our program offerings below.
Disruptive Strategy with Clayton Christensen
Disruptive Strategy is best for:
Managers

Anticipate disruption in your industry and unlock your potential to create winning strategies.
Entrepreneurs

Manage your own venture armed with the knowledge of disruption theory. Learn techniques for disrupting established industries.
Committed Learners

Successful candidates will hold an undergraduate degree or will have successfully completed HBX CORe.
Leading with Finance will help you build an intuitive understanding of finance so you can make and communicate better financial decisions with key stakeholders.
Learn More
Leading with Finance is best for:
Finance Professionals

Update your knowledge of finance in order to grow your career.
Managers

Take a look at your business from a deeper financial perspective, and gain the skills and confidence needed to convey better decisions.
Committed Learners

Successful candidates will hold an undergraduate degree, be currently enrolled in an undergraduate degree program, or will have successfully completed HBX CORe.
Negotiation Mastery is best for:
Current Negotiators

Identify your own negotiating strengths and weaknesses. Sharpen your skills to advance your career.
Managers

Refine your negotiation skills and learn to craft agile strategy. If you are moving to a new role, become better equipped for negotiation. Connect with leaders from around the world.
Committed Learners

Successful candidates will hold an undergraduate degree or will have successfully completed HBX CORe.
Credential of Readiness (CORe)
CORe is best for:
College Students & New Graduates

Add value to your degree and prepare to enter the workforce.
Pre-MBA

Explore the case study method. Strengthen your application and be prepared on day one.
Early Career

Learn critical areas of business to advance your career.
Mid-Career

Apply your learning to your current role. Prepare for your next step.
What Sets HBX Apart?
The HBX course platform has been designed to bring the dynamism of the HBS classroom to online learning—and deliver transformational educational experiences that empower you to apply your learning.

Active
Learning in the HBX platform is active, featuring a wide range of interactive learning tools. You won't find long lectures in an HBX program. You will engage with a different activity approximately every 3 to 5 minutes—all purposely designed to help you learn more.

Social
The HBX social learning platform connects you to a supportive global network of fellow participants who engage actively in online discussions, shared insights, and peer feedback.

Case-Based
Hear firsthand from executives through real world case studies developed specifically for HBX programs. Discover insights and deepen your understanding as you step into the role of a business leader.

Edge-of-your-seat learning. World-class content.
Each activity on the highly visual HBX course platform is purposefully designed to keep you engaged, as you encounter a new activity every 3-5 minutes. You watch short, highly produced videos featuring Harvard Business School faculty and top business executives, see concepts come to life through interactive graphs and exercises, and discuss concepts with your peers as you progress through the lessons. There are dynamic animations, reflections, faculty insights, and cold calls to keep you on the edge of your seat.
The HBX course platform brings business education to life.