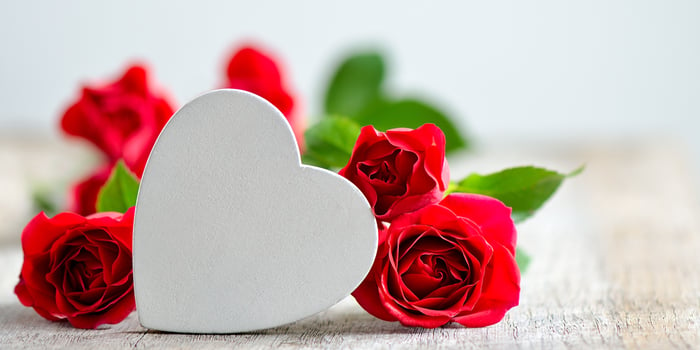 In her Sonnets from the Portuguese, Elizabeth Barrett Browning asked "How do I love thee? Let me count the ways..." Here at HBX, we thought we'd celebrate Valentine's Day by applying - in a playful, lighthearted, and altogether not-terribly-scientific manner - some of the lenses on innovation from our Disruptive Strategy course to see how two different personality types would go about expressing their love on this day.
Relationship stage: Early
The job-to-be-done: Impress a new love interest by putting your best foot forward.
A sustainer's approach: Looking to spare no expense in the quest for maximum primping and pampering, the sustainer will seek out the snazziest of the full-service salons. A service menu a mile long? Custom options to address every grooming concern he knew he had... and many more he didn't? The sustainer wants all of these bells and whistles at his disposal.
A disruptor's approach: Unconvinced that she really needs all that's on offer at the pricey full-service salon, the disruptor is willing to take a chance on a blow dry bar like Drybar or its smaller local analogues. With stylists well-trained on a pared-down list of options for blow drying her unruly locks into submission, she can come away with a polished date night look quickly and affordably.
Relationship stage: Mid
The job-to-be-done: Set the stage for that serious conversation... and maybe even pop the question!
A sustainer's approach: For a momentous occasion such as this, the sustainer turns to the restaurant that's pulling out all the stops to ratchet up the romance. The 6-course, 560-euro-per-person Valentine's Day Dinner overlooking Paris from the second floor of the Eiffel Tower? Just the thing!
A disruptor's approach: With all due respect to Paris, the disruptor sees an opportunity to capture some of that magic with pluck and ingenuity. Armed with a well-chosen soundtrack, a decent bottle of Syrah, and Blue Apron's meal kit for Flank Steak au Jus - complete with pre-apportioned ingredients and a photo-illustrated recipe card - that arrived on his doorstep this morning, he can whip up a French-inspired evening with a personalized feel that is more than "good enough" in the eyes of his beloved.
Relationship stage: Well-Established
The job-to-be-done: Affirm that long-standing commitment.
A sustainer's approach: Not willing to rest on her laurels no matter how long she's known her beloved, the sustainer looks to commemorate this holiday with the latest in ever-more-exclusive offerings from travel consultants. "A private tour of the Hermitage and access to the countryside palaces of the czars?" How about an audience with the Dalai Lama? These offerings continue to improve over time, and the sustainer is ready and waiting for what's next!
A disruptor's approach: Unconvinced that the offerings arm race of the sustainer's travel consultants are really what she's looking for, the disruptor takes a different approach: With the robust technology of flight and hotel aggregators like Momondo at her disposal, she's able to capitalize on many of the same advantages and tricks of the trade that used to only be the province of travel agents - at her convenience and tailored to her budget. She may wind up piecing together a flight that lands outside the city center in Rome's secondary airport, or viewing the Sistine Chapel not in private but with 1,999 of her closest friends, but she'll have experienced Rome with her sweetheart, and that will have made all the difference (apologies to Robert Frost).
---
Want to learn more about disruption and other theories from Professor Christensen? Disruptive Strategy will equip you with the tools, frameworks, and intuition to make a difference.
---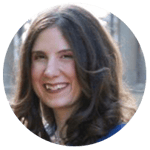 About the Author
Katie Alex Stevens is an Associate Product Manager at HBX, working on Disruptive Strategy with Clayton Christensen among other courses. Before completing her MBA, she trained as a medievalist and classicist in the US and UK, and still enjoys a good dusty tome - preferably with a glass of Greek wine by her side and her new puppy by her feet!