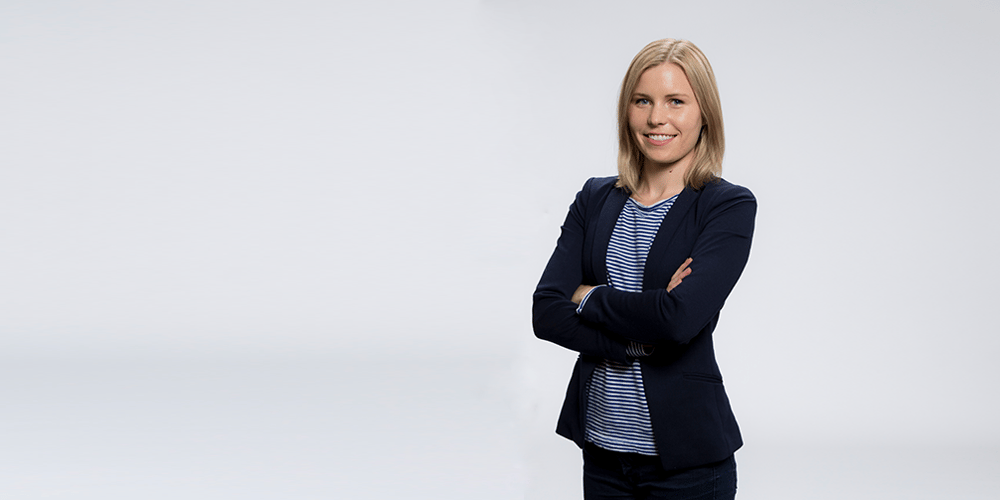 We sat down with Anna Vallee, a Research and Teaching Associate on our content team, to talk about her role at HBX and to learn what goes into designing and developing new courses.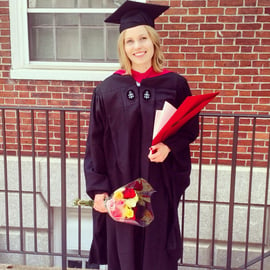 What is your academic background?
I received a B.A., Political Science from DePaul University and a Masters in Education Policy and Management from Harvard Graduate School of Education. I was also in the very first group of HBX CORe students in 2014...Go Pioneers!
What is your role at HBX?
I assist in the design and delivery of courses. I started working with Professor Jan Hammond on the Business Analytics course in October 2016.
Any former CORe student will understand how awesome that was – like working with a celebrity after watching their film! Collaborating closely with Professor Hammond on student support and course delivery showed me how much her commitment to education comes out in everything that she does.
What projects are you working on right now?
After getting my feet wet with course maintenance, I moved into development in January and am now building out new courses for HBX. My current project is a cross-Harvard collaboration around K-12 school leadership and management.
The role has involved a lot of work with the Graduate School of Education and the Kennedy School, and it has been rewarding to make contributions at the intersection of my interests in business and education. The work that we're doing certainly fulfills HBX's mission of educating leaders who make a difference in the world wherever they are; good principals and school leaders have a monumental impact on a child's future.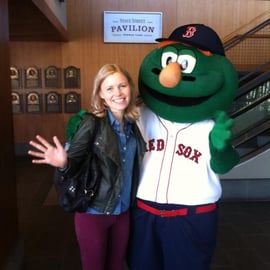 What does your typical day look like at HBX?
Trick question…there is no typical day during the course development process! At any given time I can be found in meetings, writing up a storm, collaborating with faculty, or preparing for filming. I'd compare the work to something between writing a book and making a movie.
The process is incredibly creative and collaborative, and working with the HBX team makes it lots of fun! My favorite part is being in the studio and watching the faculty bring the material to life.
How has HBX shaped your academic interests and plans for the future?
I'm on the fence about whether I'd like to go back for more schooling. Regardless of my decision, HBX has helped me shape and solidify my career trajectory and professional interests. Before coming to HBX I was at another edtech firm, and I've found that I really enjoy the energy of a technology startup that's coupled with the mission of a non-profit.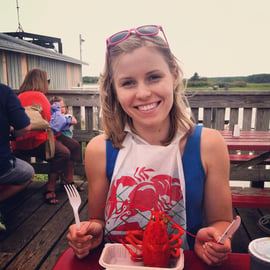 What's you favorite things about living in Boston?
I grew up in the landlocked region of the Midwest near Chicago. The people are really nice, but the seafood is terrible and the land is flat, so I never learned to ski.
Since moving here three years ago, I have fully embraced the New England diet with open arms and an empty stomach. I could eat a lobster roll a day if given the choice (and the budget). Skiing…well, I'm working on it. I've been told I'm a natural at cross-country, but I'm probably a hazard to others going downhill.
I also enjoy watching New England sports teams, albeit only about once a year. If I could choose any game at random, it would be watching the Celtics play. The players make the movements look so fluid and poetic - it's almost a dance!
What's your favorite hobby?
I've dabbled in watercolor and ink illustration and I'm starting to learn Japanese this summer in anticipation of a trip to Tokyo.
Do you have any hidden talents?
Karaoke. I'm pretty sure all of my friends are tired of hearing me sing Fleetwood Mac's "Dreams" by now.