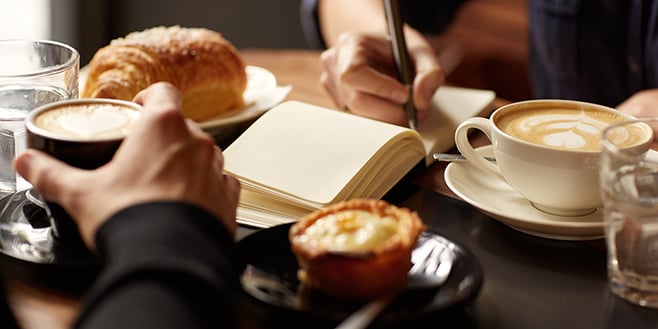 Two University of Chicago psychologists, Kaitlin Woolley and Ayelet Fishbach, recently ran a set of experiments to see whether what people eat impacts trust and cooperation.
What the researchers discovered surprised me. And it should be food for thought for you next time you go to the bargaining table.
Woolley and Fishbach paired up 124 subjects—all strangers—to do a labor relations exercise that I assign in my MBA Negotiation course at Harvard Business School. Under the rules parties have to go through successive rounds of concessions to narrow the gap between management's offer and the union's demands. (Their article is forthcoming in the Journal of Consumer Psychology.)
The researchers added what might seem like an innocuous twist. With one group, they gave each negotiator sweets (Tootsie Rolls or a cookie). For another group, each negotiator got salty food (potato chips or pretzels).
Don't jump to conclusions. You might have guessed that the candy sweetened up the first group, so that they reached agreement faster than the group that got the salty snacks. Nope. There was virtually no difference in how those two grounds negotiated.
But the experimenters had also a created a third group, where one negotiator in each pair was given sweet food and the other got something salty. These mismatched pairs took twice as long to reach agreement than the pairs in the first two groups who ate the same thing. It wasn't merely that the pairs who ate different food wasted time. Under the rules of the game, the subjects lost real money! Everyone had been told in advance that the longer they took to resolve the dispute, the less they'd be paid for doing the experiment.
Remember, nobody in any group got to choose what they ate. It was entirely random. So this wasn't a case of people with similar tastes somehow bonding together. The similarity (or difference) in the food people were given to eat was entirely subliminal. Nevertheless the impact on the negotiation process was significant.
What's going on here? And what does it mean for us next time we negotiate in the real world?
Woolley and Fishbach relate their experiments to a broader body of research on social mimicry. Studies have shown, for example, that mirroring other people's gestures and expressions can foster trust and bolster persuasion (though it must be done subtly). Parallel work on verbal mimicry likewise suggests that trust can be enhanced by speaking at the same rate as your counterparts and repeating some of the words that they use.
These effect are real, but don't go overboard. At a business lunch, you're not guaranteed to win over a prospective client merely by ordering the same drink or meal that she does. She has to perceive value what you propose and be convinced that you can deliver on your promises.
But in the back of your head you should be monitoring how well you two are connecting. Whether or not you're in sync is a function of your particular personalities, emotions, and behavior. It's what each of you do and say—and how each of you reads the other.
Woolley and Fishbach add to the evidence that interpersonal connection is more than that. External factors come into play, as well. Cooperation is also influenced by whether the sun shining or what music is playing in the background. Those kind of atmospherics are beyond our control, of course. If anything, though, that's an argument for giving greater attention to those things that we can do to improve trust and cooperation.
So, after the server has taken your prospect's order (and it's something palatable), it wouldn't hurt to say, "You know, that sounds good. I'll have that, too."
This article was originally published on LinkedIn Pulse.
---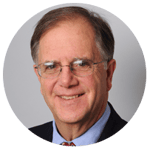 About the Author
Professor Mike Wheeler's current research focuses on negotiation dynamics, dispute resolution, ethics, and distance learning. He is the author or co-author of eleven books, and his self-assessment app—Negotiation360—was released early in 2015. Additionally, Professor Wheeler's new HBX course, Negotiation Mastery: Unlocking Value in the Real World, is now accepting applications.